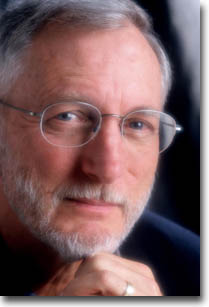 This section contains several articles and tips by Charlie Hawkins, Managing Partner of HHG Consulting. Please feel free to use them in any way that will help you or your organization improve communication effectiveness.

No advance permission is required to re-publish these articles. There is no charge for their use; however, we require that you include the author's name and brief bio (found at the end of each article).

Looking for ways to bring new life and energy to your meetings? Turn "dull and dreaded" to "energizing and effective" with these tips.

Charlie Hawkins examines the most common decision-making methods in groups, and some of the strengths and drawbacks to each.

To rescue ordinary meetings from disaster, start conducting meetings that are shorter, productive and fun. The road to more effective meetings begins with four "F" words--focus, facilitation, fellowship and feedback.

Using a facilitator is a good way to keep a meeting focused and productive, and to prevent many problems such as drifting from the agenda and running overtime.

Facilitation Tips to Keep Your Meetings On Track.

Sometimes good ideas never see the light of day because they are crushed before they are fully explored. The language we use when responding to ideas in meetings makes all the difference. This is a list of common idea busters, with suggestions on how to respond in a way that builds ideas instead.

Often, the difference between a good presentation and a great presentation is the speaker's ability to communicate with passion. This article explores the role of passion in presenting.
---
About the Author
Charlie Hawkins has over 40 years' experience as a product marketer, entrepreneur, meeting facilitator, business coach and human behavior specialist, and is the author of Make Meetings Matter, a complete guide for planning and running effective meetings.